Overview of qualifications: 
Designation: Registered Massage Therapist (RMT) in Ontario since 2012
Career: Jockvale Massage Therapy Clinic in Barrhaven since 2012
Memberships: Registered Massage Therapists Association of Ontario (RMTAO) and the College of Massage Therapists of Ontario (CMTO)
Education: Everest College of Business, Technology & Health Care (Ottawa)
Point of interest: Jessica did a 20-hour co-op placement at Jockvale Massage Therapy Clinic while studying massage therapy at college—and was hired at the clinic upon graduation.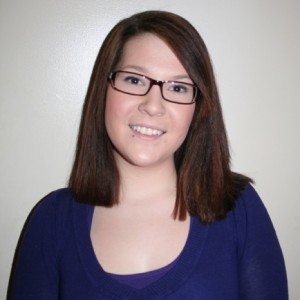 Favourite quote: Live, Laugh, Love.
Skills and specialties: Jessica specializes in Trigger Point Therapy and Myofascial Release. She also teaches patients how to properly stretch in order to stimulate blood flow and alleviate tension that has developed over time. Jessica looks forward to expanding her knowledge on an ongoing basis through continuing education courses, including advanced Myofascial Release techniques and correction for postural conditions.
Conditions successfully treated: Jessica has successfully treated tension headaches and migraines, TMJ, neck strain, shoulder injuries, back pain and foot problems. She has treated pregnant women experiencing pain or discomfort and also provided pain relief to individuals with fibromyalgia. In addition, Jessica has helped speed up the recovery of sports-related injuries suffered by skiers, snowboarders, rock climbers and runners.
Special interests: Jessica is dedicated to health and wellness and felt inspired to pursue a career that would integrate these priorities into her professional life. She had personally experienced the tremendous benefits of massage therapy treatments and decided to commit herself to helping others recover and heal properly in a customer-focused, friendly environment.  Today, Jessica enjoys helping people of all ages and activity levels achieve a state of relaxation, reduce muscle tension and get relief from chronic pain.
Our therapists have been trained by stringent standards laid out by the College of Massage Therapists of Ontario. After completing a curriculum of 2,200 hours and successfully completing both written and practical exams, the College issues their registration. All our massage therapists are Registered Massage Therapists.
Most people approach us with one or two areas of need—stiff neck, sore lower back, shoulder ache, with little idea of what technique will be best. Our therapists are equipped with a broad range of techniques to help you with your needs.