Meet Duane Brousmiche and Rachel Marcotte, Jockvale Massage and Physio's team of Registered Physiotherapists.
Duane Brousmiche has over 15 years of experience as a physiotherapist, helping clients recover from a variety of sports-related and non sports-related musculoskeletal injuries. With a keen interest in sports, he has had the opportunity to work and travel with high-level athletes. Since graduating from Queen's University in 2002, he has pursued post graduate education in Intramuscular Stimulation, Sports Physiotherapy Certificate, manual therapy, acupuncture and custom orthotic fitting. Duane has extensive experience treating a variety of injuries in all stages of healing, from acute to chronic.
Rachel Marcotte works in a private practice clinic treating a multitude of musculoskeletal injuries, including everything from sports injuries to chronic or persistent pain in all ages. Rachel has also taken highly specialized training in Pelvic Floor Physiotherapy (also known as pelvic support physiotherapy or pelvic floor physical therapy) to assist adults of all genders who have pain, discomfort or dysfunction in their lower back, hip, abdomen, and pelvic area. Learn more about pelvic floor physiotherapy.
Think of your physiotherapist as your partner in whole-body, long-term health. No matter your age, no matter your health goals, physiotherapy can help reduce pain, increase function and help you get back to doing the things you love to do.
Here is additional bio information about Duane and Rachel:
Duane Brousmiche
Overview of qualifications: 
Designation:  Registered Physiotherapist (PT) since 2002
Employment: Working with us since 2015
Memberships: Canadian Physiotherapy Association, Ontario Physiotherapy Association, College of Physiotherapists of Ontario, UBC Gunn IMS (Intermuscular Stimulation)
Education: Queen's University BSc Physiotherapy 2002, BScH Biology
Continuous education: Sport Physiotherapy Cert., Cert. Gunn IMS, Acupuncture(CAFCI), Certified Manual Therapist
Point of interest: Member of the medical staff at the Richmond Oval during the 2010 Olympics, Physiotherapist for the Canadian national men's Sr. and Jr. field hockey teams, BC Rugby and Queen's men's varsity basketball and rugby teams.
Click To Read more about conditions Duane Brousmiche has successfully treated as a physiotherapist, what to expect when you meet with Duane, some of his special and personal interests, and how to contact Duane

Conditions successfully treated: In addition to working with sports teams, Duane has concurrently worked in private practice physiotherapy clinics treating clients of all ages for musculo-skeletal injuries related to activities of slightly less elite athletes, activities of daily living, motor vehicle accidents, and workplace accidents.

Meeting with Duane: During a one-on-one session with Duane, you will be assessed for movement, function, alignment, biomechanics, strength and specific injury. After your assessment, you will be educated on your diagnosis and prognosis. Duane will also discuss what treatment options are available. You will be given specific exercises customized for you to regain muscle balance and overall strength. All treatments will be performed and monitored personally.

Special interests: As an athlete who pursued a variety of sports from grade school to varsity at university, Duane has learned first-hand how limiting and frustrating injuries can be. This has been fundamental in shaping his beliefs in the importance of pre-habilitation, staying strong and fit, as well as identifying (and correcting) underlying causes to avoid potential injuries and to speed the recovery from unavoidable injuries. All injuries, no matter how minor, should be assessed early and treated properly to prevent them from becoming chronic or leading to further injury.

Personal Interests: When away from the office, Duane's love of sports takes him skiing, running, golfing, biking (mountain and road), hiking, swimming, teaching his two young boys to be active, and any other activity that challenges him and gets him out moving.

Contact info: 
---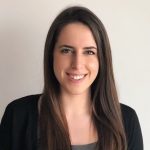 Rachel Marcotte
Overview of qualifications:
Designation: Physical Therapy
Employment: Working with us since 2019
Memberships:Canadian Physiotherapy Association, Ontario Physiotherapy Association, College of Physiotherapists of Ontario
Education:Master of Science, Physical Therapy (University of Toronto, 2018); Bachelor of Science, Specialization in Human Kinetics (University of Ottawa, 2016)
Continuous education: Completed level 1-3 physical therapy for female and male urinary incontinence, prolapse and pelvic pain; completed an introduction to acupuncture and dry needling with Advanced Physical Therapy Education Institute (APTEI); completed a soft tissue release workshop.
Point of interest:Rachel is passionate about treating sports injuries and persistent pain from a manual therapy approach. She approaches pain through a functional scope looking at the body as a whole to find the source of the problem from muscle imbalances, weakness or decreased flexibility.
Click to read more about conditions Rachel Marcotte has successfully treated as a physiotherapist, what to expect when you meet with Rachel, some of her personal interests, and how to contact Rachel…

Conditions successfully treated by pelvic floor physiotherapists include:

Bladder leakage
Bladder, uterine or rectal prolapse
Bowel incontinence
Constipation (or straining)
Diminished sensory experience during intercourse
Lower back pain (includes spasms)
Overactive bladder
Pain during intercourse
Pelvic pain
Prostate pain (or difficulties since a prostate surgery)
Sexual dysfunction or pelvic dysfunction (includes erectile dysfunction)
Urinary hesitancy (or straining)
Urinary incontinence 

Rachel is a co-author of three published articles:

"Ottawa Panel Evidence-Based Clinical Practice Guidelines for Therapeutic Exercise in the Management of Hip Osteoarthritis," published in the Journal of Clinical Rehabilitation
"Ottawa Panel Evidence-Based Clinical Practice Guidelines for Foot Care in the Management of Juvenile Idiopathic Arthritis," published in the American Congress of Rehabilitation Medicine
"Investigating attentional focus cues in motor skill feedback," published in the Journal of Exercise, Movement and Sport

Meeting with Rachel for Physiotherapy:

During a one on one session with Rachel, she will first analyze your biomechanics, functional movement, strength, and alignment to find the source of the injury. After your assessment, she will discuss available treatment options and provide you with a home exercise program customized to your needs.

Meeting with Rachel for a Pelvic Assessment:

The gold standard for pelvic floor physiotherapy includes internal exams and treatment, as many of the muscles and tissues cannot be assessed externally. With your consent, a vaginal and/or rectal physical exam is the ideal option. If you choose not to undergo an internal exam, alternative physical techniques and exercises can be applied externally. For all our services, your dignity and comfort are very important to us. We will respect and protect your privacy and confidentiality at all times.

Personal interests:

Active throughout her life, Rachel played hockey and soccer during her youth and her current fitness regimen combines running, yoga and weight training.

Contact info:
Book your appointment today: 613.825.3837