Entrepreneur: Owns operates and offers massage therapy at Jockvale Massage Therapy Clinic in Barrhaven (2001 – Present).
Designations: Registered Massage Therapist (RMT) since 1997.
Memberships: Registered Massage Therapists Association of Ontario (RMTAO), College of Massage Therapists of BC,CMTBC
Education: University of Waterloo, Canadian College of Massage and Hydrotherapy.Columbia and Ontario.
Additional courses: Certified in Manual Lymph Drainage (MLD) and Decongestive Therapy (CDT) under Dr. Vodder; also certified in Muscle Energy Technique (MET) and Craniosacral Technique.
Point of interest: Member of the Kanata Nepean Bicycling Club, Nepean Sailing Club and Ski Extreme Club. Former member of the Nepean Master Swim Club and Canadian Women's Golf Inc.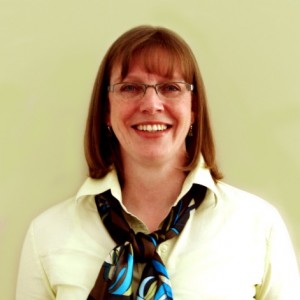 Favourite quote: "Never worry about numbers. Help one person at a time and always start with the person nearest you." – Mother Teresa
Irene Gunn
What Benefit Do You Want To Share
Career highlights: Although Irene had initially intended to study medicine, she became fascinated by the field of massage therapy and strongly motivated to pursue this "hands-on" career – helping people recover from injuries, relieve pain, manage stress, and achieve the full benefits of health wellness and relaxation.  Registered in both Ontario and British Columbia, Irene has prior experience working at a chiropractic centre and providing in-home massage treatments.  In 2001, the self-driven entrepreneur opened the Jockvale Massage Therapy Clinic, conveniently located near the Greenbank and Strandherd intersection in South Nepean.  Over the years, she has expanded her team of massage therapists and staff to meet the growing needs of the Barrhaven community and greater Ottawa.
Skills and specialties: Seeking better ways to help clients manage lower back pain and headaches, Irene studied Muscle Energy Technique (MET).  This osteopathic technique is widely used in British Columbia and is now being introduced into Ontario only by skilled, experienced practitioners. Muscle Energy Technique is particularly helpful in repositioning dysfunctional joints and lengthening muscles surrounding the joint. Irene also specializes in treating Lymphedema using Manual Lymph Drainage Techniques and Decongestive Therapy. Lymphedema is a common condition following damage to lymph nodes or removal of lymph nodes seen in breast cancer treatment, but it is also seen in post-surgical and post-traumatic swellings, sports injuries, rheumatoid arthritis and fibromyalgia. Irene is also an expert at Craniosacral Technique, applying gentle techniques to achieve deeper tissue releases in the structures surrounding the spinal cord and brain. Craniosacral Technique treats a wide range of trauma, pain and stress-related conditions.
Other conditions successfully treated: Irene has successfully treated numerous conditions including headaches and migraines, lymphatic congestion including lymphedema, shoulder injuries, ribcage injuries, lower back pain, ankle sprains, heel pain, plantar fasciitis and various sports-related injuries. In addition to treating patients who have cancer, Multiple Sclerosis (MS) and other chronic diseases, she has helped provide relief to individuals with stress-related symptoms, fatigue, anxiety, and fibromyalgia.  Irene is also experienced at treating women through all stages of pregnancy and also during the recovery period after labour.
Special interests: As an advocate of fitness and exercise—Irene enjoys swimming, biking, golfing, downhill skiing and cross-country skiing—she relates well to patients who come to her with sports-related aches, pains or injuries.  Her previous experience providing in-home massage treatments and her entrepreneurial spirit make her especially well-suited to providing massage therapy to busy professionals and people who work from home—whether they operate a home-based business, use it as a second office, or are embracing parenthood full-time.  She would also love to work more often with pregnant women and women on maternity leave.
Our therapists have been trained by stringent standards laid out by the College of Massage Therapists of Ontario. After completing a curriculum of 2,200 hours and successfully completing both written and practical exams, the College issues their registration. All our massage therapists are Registered Massage Therapists.
Most people approach us with one or two areas of need—stiff neck, sore lower back, shoulder ache, with little idea of what technique will be best. Our therapists are equipped with a broad range of techniques to help you with your needs.