Overview of qualifications: 
Designation: Registered Massage Therapist (RMT) in Ontario since 2008
Employment: Jockvale Massage Therapy Clinic in Barrhaven since 2012
Memberships: College of Massage Therapists of Ontario (CMTO) and Registered Massage Therapists Association of Ontario (RMTAO)
Education: Canadian College of Massage and Hydrotherapy (Halifax, Nova Scotia)
Additional courses: Certified in Manual Lymph Drainage (MLD) and Combined Decongestive Therapy (CDT)
Point of interest: The Canadian College of Massage and Hydrotherapy, where Kelly graduated from, is the birth place of massage therapy education in Canada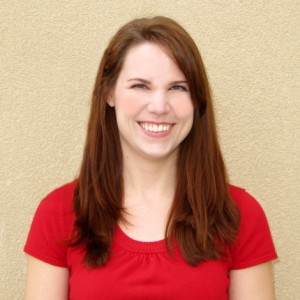 Favourite quote: "I've learned that happiness is like perfume: you can't give it away without getting a little on yourself." – from Life's Instructions for Wisdom, Success, and Happiness by Jackson Brown
Skills and specialties:  Kelly specializes in treating stiffness, tension, aches and pain in the shoulders and neck that may lead to headaches, commonly caused by poor posture while sitting at a workstation. She performs a variety of massage techniques such as Trigger Point Therapy designed to relieve stress, increase mobility, treat muscular pain and improve physical comfort. Kelly is certified in Manual Lymph Drainage (MLD), a gentle technique that aims to stimulate the lymphatic system, stimulate the immune system, and help remove swelling, congestion and stagnation from within the body. She is experienced at using MLD to treat edema caused by damage to lymph nodes or lymph vessels due to surgery, radiation/chemotherapy (cancer), accidents and injuries. She is also certified in Combined Decongestive Therapy (CDT) and is dedicated to expanding her knowledge in all of these areas through ongoing skills development.
Conditions successfully treated: Kelly has treated numerous conditions including chronic pain, Thoracic Outlet Syndrome, Carpal Tunnel Syndrome, aches and pains (all body areas – neck, shoulders, upper back, mid back, lower back, arms, elbows, wrists, hands, fingers, glutes, hips, legs, knees, ankles, feet), headaches, decreased range of motion in joints, frozen shoulder, muscle spasms, sprains, strains, tendinitis, constipation, sciatica, piriformis syndrome, and Sacroiliac (SI) joint dysfunction. She is also experienced at providing treatments for pregnant women and individuals with fibromyalgia.
Special interests:  Kelly's motivation to pursue a career in massage therapy was strengthened after observing the very positive effect that massage treatments had on a friend who was recovering from an injury caused by an accident. Since becoming a registered massage therapist, Kelly is most passionate about helping people find relief from chronic pain and supporting them during their recovery journeys. She is sensitive to her patients' physical and emotional struggles, day-to-day challenges, and efforts to improve their comfort, health and overall quality of life.
Our therapists have been trained by stringent standards laid out by the College of Massage Therapists of Ontario. After completing a curriculum of 2,200 hours and successfully completing both written and practical exams, the College issues their registration. All our massage therapists are Registered Massage Therapists.
Most people approach us with one or two areas of need—stiff neck, sore lower back, shoulder ache, with little idea of what technique will be best. Our therapists are equipped with a broad range of techniques to help you with your needs.