Overview of qualifications:
Designation:Registered Massage Therapist (RMT) in Ontario since November 2009
Employment:Working with us since December 2014
Memberships:College of Massage Therapists of Ontario (CMTO)
Education: International Academy of Massage Therapy (Ottawa)
Certifications:Certified in Soft Tissue Release
Additional courses: Child and Infant Massage, Lumbopelvic Muscle Imbalances, Orthopedic Massage for Shoulder
Continuing education:One Concept Massage Conference attendant (2011, 2012, 2014)
Point of interest:Experience in therapeutic, spa and retirement facility settings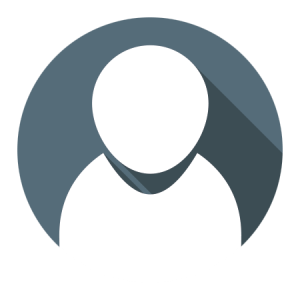 Favourite quote: "Just keep swimming!"  – Dory, Finding Nemo
Skills and specialties:  Kristle has extensive experience treating people with injuries and often works closely with physiotherapists to design an effective treatment strategy. She treats people with chronic conditions such asParkinson's Disease or Multiple Sclerosis (MS), as well as people with diabetes andhigh blood pressure. She also works with individuals who have undergone a heart transplant, or those recovering from heart surgery or a stroke. Although working with the senior population has been rewarding, Kristle equally enjoys giving the benefits of massage to pregnant women and children.
Conditions successfully treated: Kristle uses a technique called Soft Tissue Release (STR) to successfully treat many shoulder conditions, including strains, sprains and impingements, headaches and migraines related to muscle tension, and postural imbalances such as a shortening of the pectoral muscle. STR involves applying gentle pressure on the muscle during movement in order to obtain a lengthening or stretch. Clients tend to have success with STR, with less discomfort than the traditional myofascial release.
Special interests:  Since she was a child, Kristle has had a strong desire to help people and animals in need. She began her career as a veterinary technician. On a volunteer sea turtle protection project in Costa Rica, she realized her desire to help could be transformed into human touch and decided to expand her warmth of caring to humans through massage therapy. She wholeheartedly believes that everyone can benefit from massage therapy in the form of treatment or relaxation.
At Jockvale Massage & Physio, our therapists have been trained by stringent standards laid out by the College of Massage Therapists of Ontario. After completing a curriculum of 2,200 hours and successfully completing both written and practical exams, the College issues their registration. All our massage therapists are Registered Massage Therapists.
Most people approach us with one or two areas of need, such as a stiff neck, sore lower back or shoulder ache, with little idea of what technique will be best. Our therapists are equipped with a broad range of techniques to help you with your needs.