Designation: Registered Massage Therapist (RMT) in Ontario since 2005
Affiliation: Jockvale Massage Therapy Clinic in Barrhaven since 2009
Memberships: Registered Massage Therapists Association of Ontario (RMTAO) and the College of Massage Therapists of Ontario (CMTO)
Education: Kine-Concept Institute, Research and Training in Massage Therapy, Business Administration Major in Accounting (Algonquin College of Applied Arts and Technology)
Additional courses: Chinese Massage "Tui Na," Introduction to Asian Bodywork (Algonquin College of Applied Arts and Technology)
Continuous education: Functional Analysis and Rehabilitation – shoulder, Pilates, cervical spine assessment, Therapeutic Taping, Active Release Technique (ART) upper limb
Point of interest: Taught English in South Korea for 2 years (TESOL Certification)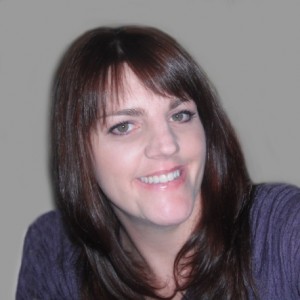 Favourite quote:  "Love the Life you Live, Live the Life you Love" – Bob Marley
Skills and specialties: Earlier in her career, Angie worked as a massage therapist at clinics that also provided physiotherapy, chiropractic care and kinesiology services. Her immersion in these multidisciplinary environments exposed her to a diverse range of clients, conditions, research and treatments.  Through the years, she has integrated her background in Swedish massage with her progressive experience with Myofascial Release, Trigger Point Therapy and Neuromuscular Technique (NMT), adapting and combining these treatments for a variety of therapeutic and relaxation needs.
Conditions successfully treated: Angie has successfully treated numerous conditions including headache and neck pain, TMJ dysfunction, tendonitis, lower back injuries, chronic body aches and pains, repetitive stress or strain injuries such as carpal tunnel syndrome (CTS), shin splints, and plantar fasciitis (PF).
Special interests: Dedicated to exercise, healing and health, body-mind balance and self-care in her own life, Angie relates especially well to others who share the same priorities and goals. For example, she has enjoyed providing massage therapy to athletes at a Ladies Professional Golf Association (LPGA) Golf tournament, at the National Capital Marathon in Ottawa, and to Ottawa Renegade players post game.  She has a growing interest working with caregivers (of a loved one who has a life-threatening or life-altering illness) who can benefit from massage therapy to ease stress in their time of self-care. Angie has also volunteered at community events such as Bluesfest and the MS bike tour.
Our therapists have been trained by stringent standards laid out by the College of Massage Therapists of Ontario. After completing a curriculum of 2,200 hours and successfully completing both written and practical exams, the College issues their registration. All our massage therapists are Registered Massage Therapists.
Most people approach us with one or two areas of need—stiff neck, sore lower back, shoulder ache, with little idea of what technique will be best. Our therapists are equipped with a broad range of techniques to help you with your needs.